Who we are
We are a team of researchers with deep expertise in Data Science and extensive experience in providing corporate software solutions to the leading banks and stock exchanges and a great love for researching the stock markets and constantly looking for new investment opportunities.

The founders pioneered the key Data Science innovations on which the company is built, with more than 50 publications and 6 patents held in the field. The business team is powered by individuals who have served in senior executive positions in Capital Markets across the leading companies in the space.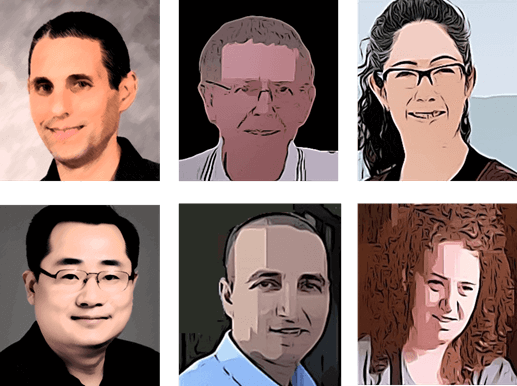 Our story
In 2019, we established StocksRunner with the aim of simplifying the process of identifying sentiment in investing in the stock market and making it accessible to the general public of investors and traders.

We help the world's best investment professionals to stay ahead of global market trends, access extensive company and industry intelligence, and monitor performance with our leading analytics and comprehensive data feeds.


What's Under The Hood
We are the first assessment engine that aggregates objective, transparent, and validated data from multiple sources into a single credibility score.
We convert all information into insight and thereby identify what has happened in the past, what is happening now and what will happen in the future.

Our algorithm tests sentiment in a stock in five key metrics: momentum, activity, financial, rating and potential. Each category is ranked according to the sentiment identified in the company's activity when the range is between 1 (very bearish) to 5 (very bullish).

Both the analysis and the writing of the report are carried out without human contact, based on a comparative analysis of the companies' financial reports, analyst analyzes and stock price sentiment.
How The Analysis Performed?
We collect the data from a wide range of information sources, processes the data into insights and presents it in a simple, clear, concise and analyze the data in a wide range of activities such as: company rating, financial statements, suppliers and competitors, Industries, Capital Raising, Ipo's, Sales and Profit Forecast, Analyst Recommendations, Investor and Stakeholder Activity.

We filter out the noise from news and social media, providing financial market participants with real-time predictive intelligence to increase profitable trades and reduce investment risk.
Our Goals
To maximize business information through a competitive concentration of intelligence on leading companies. The information is located using an analytical engine and mathematical models from a wide variety of sources and is calculated in a concentrated and ongoing manner.
Find new investment opportunities based on Market Sentiment Indicator, Manage watchlist risk with leading indicator of volatility and See what influential analysts and investors are saying about stocks in your watchlist.


Access to trusted, objective data All information is validated, allowing to differentiate between fact and opinion. Users receive a fully transparent view of each company or digital asset.
Always be 'in-the-know'
All information is validated, allowing us to differentiate between fact and opinion and see within minutes all of the relevant analytics and filtered parameters, to get the most current view.